About
MEET
JACOB BARR
Founder & CEO, iRapture.com
Jacob Barr has seen God's fingerprints impressed over his life from an early age. Jacob began his journey into entrepreneurship when he was a child. Sales started in the 1st grade at age 6 - squishing oatmeal cream cookies into cookie balls and then negotiating with classmates to trade cookie balls for chips. Then at the ripe age of 8, with his dad's lawnmower, he started Cut Rates, a multi-customer lawn mowing business. God was preparing Jacob to serve his people in a fresh and impactful way.

Jacob graduated from The University of Arizona in 1999 with a degree in Entrepreneurship. Jacob prayed for guidance during this season of his life, and God answered by igniting a fire in his heart to work with the church, children and own his business. This led him to work for various ministries in Tucson until, one day, he answered the call of God.

In 2022, Jacob wrote in his God Story journal, "... I am very thankful for the thousand - the millions of influences that helped draw me toward your community - a group who shares in seeking you - praising you - voluntary servitude."

At a Y2K New Year's Eve party, Jacob and his friend Nick Olson made the bold decision to start a business - iRapture.com - They picked a name that 'kept God first. They knew in their hearts that nothing would ever be the same.

Through many seasons of success and hardships, God has been faithful to the calling that he placed on Jacob and his family's hearts. Today, iRapture.com stands as a testament to what God can do through a heart that is willing, bold, and faithful.

Throughout the last 22 years, iRapture.com has become a beacon of generosity for pregnancy centers that need a trusted adviser. We have seen and heard testimonies of thousands of lives being touched and saved through this ministry through our combined efforts.

We feel it is our privilege to be a part of the story that God is writing in the fight for life in this day and age. We invite anyone who has the boldness to follow God's calling over their lives to partner with us. Let's get to work for the kingdom of God!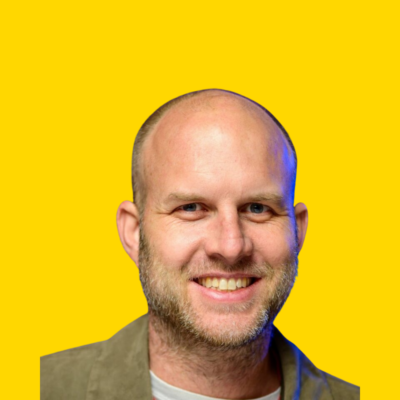 Advice from our CEO
Jacob Barr
"Talk to God. Ask for wisdom. Rest and listen for his voice. Enjoy watching God prepare a feast for us in the presence of our enemies. Rejoice. Find joy through a relationship with God – even when in 'the fire' – as God is with us in the fire."
Pulled from Jacob's God Story Journal from 2019:
Jacob: Lord, I pray that the enemy will be silenced and cast away from here, and I pray that I hear the Holy Spirit and jot down - record these expressions.
(Jacob thought about the following) Why would you listen to me?
God: I love you. You are part of my plan. You are in my community. Birds, bugs, wind, water - beautiful noises. Listen - you are part of my orchestra.
Jacob: But God, I am more awkward than someone beautiful… I feel a lot like the noise from the highway.
God: Those noises (on the highway) represent lives - people I love.